The Technological Museum of Electricity (CFE) in Mexico or 'Mutec'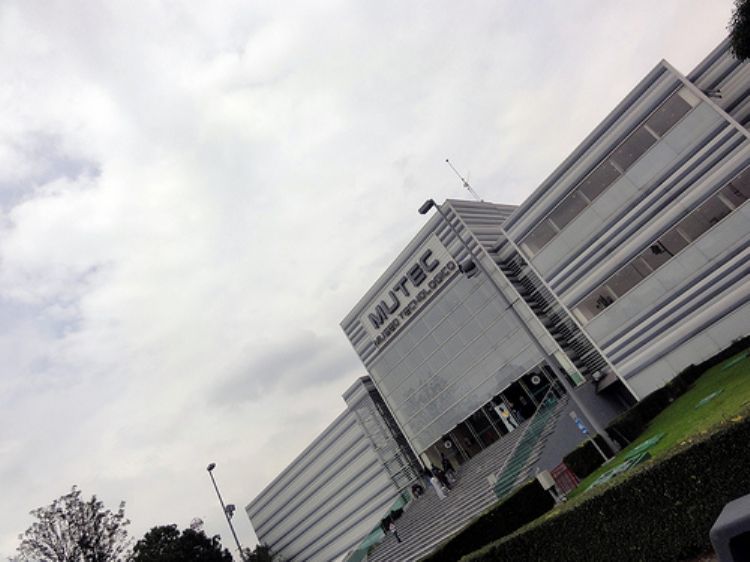 It started its operations in November 20, 1970 with the goal of being an educational and interactive center that informs and shares scientific and technological advances, thereby contributing to the education of the population, mainly children and young people, who through their perception, emotions and experiences acquired when visiting, will develop their imagination.

The museum has 4 rooms, some permanent and some other temporary. Those that are permanent are "Electropolis", The Little House that teaches how to Save Energy" (which, by the way, always uses weird materials!) and "The Human Genome: The Secret of Life". Many of its activities are fully interactive, so you can learn and have fun at the same time in this museum.


Electropolis: This room exposes the inventions of several scientists: Nicholas Tesla, Thomas Alva Edison, Alessandro Volta, and Luigi Galvani among others, through displays and dolls portraying these characters and their theories. This way it explains how scientists were finding the easiest way to use electricity for our daily life. Among the exhibits is "Jacob's Ladder", that classic pair of antennae which passes a beam between them, and that has been seen many times in movies.


The Little House that teaches how to Save Energy: This room is intended to help children understand the value of electricity and what to do not to waste it. The point is explained with appliances and is specifically meant for small children; so if you come here with small children, take them to this room; if you don't, you may well skip it.

Outdoor areas: This is an outdoor space for the exposure of actual components of cars and locomotives from different eras, rig used during the early oil industry in Mexico, aeronautical parts, as well as machinery, and equipment that illustrates the country's technological development. A series of scale models of power plants is another highlight in this area. The one that stands out most is the Dam named "El Cajon." This could as well be considered as a temporary exhibition since it has also hosted another one on dinosaurs very much like Jurassic Park.

'Mutec' really is a great museum for children and adults, plus is also a great place to visit. What's more, admission is completely free and if you haven't visited after the year 2000, you should, since the museum had a major remodeling, that made exhibits look very attractive.


Photo: Omar Omar
Mutec is located in the second section of Chapultepec Park, next to Papalote Museo del Niño, near the Museum Natural History, and the Museum of El Cárcamo de Chapultepec. It has an area of 55.080 square meters. When visiting, you must take into consideration that many schools have the museum as an official fieldtrip place during school year, so most of the time students can be seen in the area.

It is highly recommended to visit the official website because there is data in addition to virtual exhibitions. The museum website is:

http://www.cfe.gob.mx/mutec/es/Paginas/Default.aspx



Article produced by the Editorial Team of "Explorando Mexico".
Copyright Explorando México, All rights reserved.
Photo:Omar Omar