5 places to go when visiting the Federal District in Mexico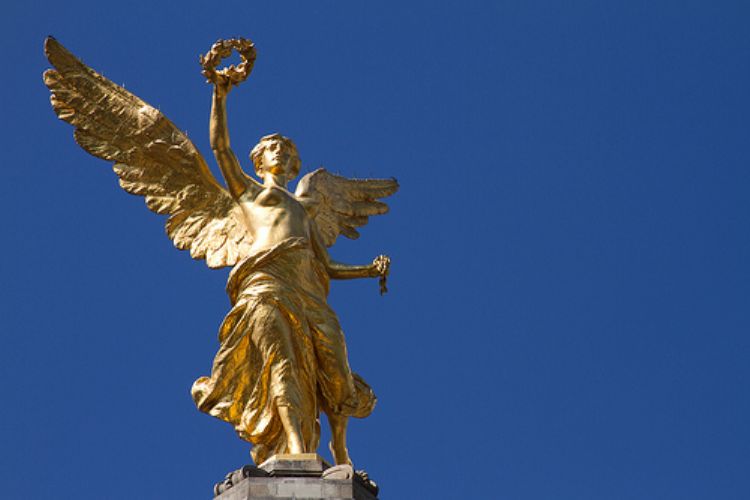 During a trip to Mexico City there are certain points, places and things that you must not miss if you want your visit to be recreationally productive. I would like to point out that the following list is just a recommendation and not a strict guide:

1.- Climb to the highest spot of the Latin American Tower. There you can see the entire city and take some pictures. Also inside there is a small museum (do not go if you tend to feel dizzy.) The access to the viewpoint has a cost, so please consider this as well. You can also go to the Palacio de Bellas Artes, the famous Sanborn's in the area, or go to the Main Square called the Alameda Central. You can also choose to walk across Madero Street where you will see several shows, from living statues to superheroes; also there are many shops in the area. Finally, you can continue your path through the central axis and reach Garibaldi or continue down the street of Madero until you reach the Zócalo.

2.-Sing in Garibaldi. At a distance of 5 to10 minutes from the Latin American Tower we can find Garibaldi. Across the street is the theater called "Teatro Blanquita", which presents excellent shows on a regular basis. Remember that the festive atmosphere at Plaza Garibaldi begins at dusk. It is a place to eat a good pozole or birria and a tipical candy as dessert. The mariachi music will keep you company while eating, and then you can even hire them. Visiting the historic bars in the area, like the one called the "Tenampa," is another option. This bar has its own parking lot.

3.-Go to the Zócalo and its surroundings. The visit to the Metropolitan Cathedral is mandatory if you are Catholic or a fan of religious art and architecture. Then you have to see the City Hall, and if you're lucky, depending on the time of the year, you could attend one of the concerts and exhibitions on site, see the bright decorations, or if it is December, you can go to the ice-skating rink . Other activities may include: Buy a kite and take a picture, feed the pigeons, visit the Museum of the Templo Mayor or watch the dancers. Before leaving the area and if you enjoy reading the Bible, bookstores such as Taurus or Porrúa, have hundreds of copies that we are sure you will find interesting.

4.-Party at Xochimilco. Renting a "trajinera" and travel the waterways in Xochimilco is a very pleasant experience and the ride is just lovely.

Foto: Omar Omar
If you have time and if you are brave enough, you can take the 8-hour tour and visit the Island of the Dolls, which in itself is nothing supernatural, contrary to popular belief, it is simply shocking to see so many heads of dolls. The tour has a cost and is important to be prepared with cash. To complete the experience is advisable to bring food, non-alcoholic drinks and desserts, because even though there are food concessions, their cost could be a little bit pricy.

5.-Eating, shopping and walking along the Paseo de la Reforma. One must do honor to the name "Paseo de la Reforma," one of the most famous and touristic avenue, which is closed to the traffic. On many occasions during the weekends, it hosts sporting, cultural, and music performances amongst others. If you visit during the week the offer will not let you down either because there are many good restaurants and museums such as the Museum of Anthropology and History, and the Bosque de Chapultepec which is one of the city's best public green areas. If you plan to visit it, plan to be there at least a whole day .

Extra.- The Basilica of Guadalupe. The most famous Catholic temple in Mexico receives millions of pilgrims each year, and during December, a famous celebration is held. You can simply go to pray, to observe the new and old basilicas, or to watch the religious phenomenon. The food is somewhat expensive nearby, so it's a good idea to have eaten beforehand.

Many of these activities are explained in detail, including ways to get there, in other articles on this website. I recommend you read them, as this is just to give you an overview of a visit. Also please remember that the key to a good and safe trip is a combination of planning and spontaneity, so...¡plan ahead but enjoy whatever you find on your way!





Article produced by the Editorial Team of "Explorando Mexico".
Copyright Explorando México, All rights reserved.
Photo: Marcelo Paz