The Best Restaurants in Mexico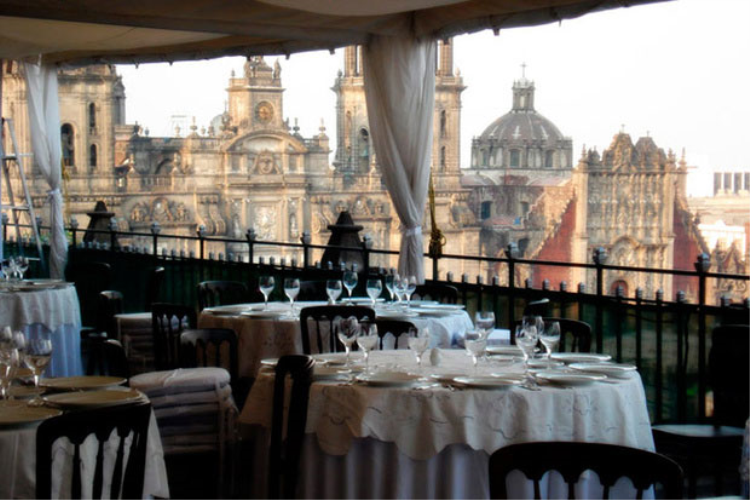 The best restaurants in Mexico.
Undoubtedly, Mexico is known worldwide for its vast gastronomy, anyone who visits our country can´t leave without tasting at least a traditional dish, but we can also find places with all kind of food and here you have a list featuring the best restaurants that you can´t miss whether you´re a local or not.
- Pangea
Let´s start with this restaurant located in north of Monterrey City. This site is managed by Chef Guillermo Gonzalez Beristain. In it you will find a mix of French techniques with national dishes. In addition, "Pangea" counts with a great variety of wines and it provides catering services.
- Merotoro
This restaurant has the distinction of serving native dishes from Baja California. The menu served at this restaurant is constantly changing, but some favorite and regular ones are ceviche, ravioli and risottos."Merotoro" is defined by its friendly and totally urban concept. You can find it in Condesa neighborhood in Mexico City.
- Amaranta
"Amaranta" is a restaurant which is helping to preserve the culinary traditions of Estado de México. Among its specialties you´ll find dishes made out of pork as Pipian with chayote and peas. This restaurant is located downtown at Toluca, and has a lounge for sixty people, a second level for social events and a huge variety of wines.
- Misión 19
"Misión 19" is a restaurant located in Tijuana, where according to his chef Javier Plascencia, each dish requested by a customer carries exclusive attention looking forward to awaken your five senses.Amongst its menu you can find dishes like tuna parfait with avocado meringe and meyer lemon candy and saffron risotto.
- Nick-San
"Nick-San" is considered one of the most popular restaurants in Los Cabos, Baja California. It has a curious concept, mixing Japanese with Mexican dishes. Among their dishes we can find black and white sashimi, serranito sashimi and lobster roll.

- La Leche
This restaurant is located in Puerto Vallarta and uses sea products to be in constant reinvention of its own dishes. The restaurant has a minimalist style which tries to awaken all the dinner guests senses. His most famous dish is the "Porky Pig" which is a duo pork chop and tenderloin with arugula pesto and sweet corn. As a curiosity in its second level is located a private bar called "La Nata (La leche club)" for people who like to have some drinks before or after dinner.
- 5 de mayo
This restaurant is one of the most luxurious of Querétaro. Its building dates from the eighteenth century and there is a magnific mixture of the architecture of the time with the contemporary style.Their menu goes from seasonal dishes with avant-garde techiques like the Acamaya broth and cracked corn gorditas and also has a seven-dish tasting menu.
- Casa Oaxaca
"Casa Oaxaca" is a restaurant with outdoor rooms accompanied by a structure of the region and is managed by Chef Alejandro Ruiz. His menu combines Mediterranean herbs with Oaxacan. It has two cards: one that focuses on traditional local dishes and another one featuring contemporary kitchen.
- Tierra y Cielo
One of the most famous restaurants in Chiapas State is "Tierra y Cielo" and is located in a building of Downtown San Cristobal de las Casas and seeks to preserve and promote the Chiapas kitchen. Marta Zepeda is the chef in charge of the restaurant and has a varied wine list and menus, and banquets for all kinds of people full of traditional regional dishes.
- The Mirasoles
The house where this restaurant is located dates from the seventeenth century and a special care was taken to preserve its architecture when mixing it with some modern touch. Located in Downtown Morelia, Michoacan; this restaurant offers a vast regional gastronomy and international dishes, Argentine courts, Italian pasta to combine with a selection of domestic and imported wines.
These are some of the restaurants that you cannot miss if you are traveling throughout Mexico and want to enjoy the great culinary variety.