Vineyards in Mexico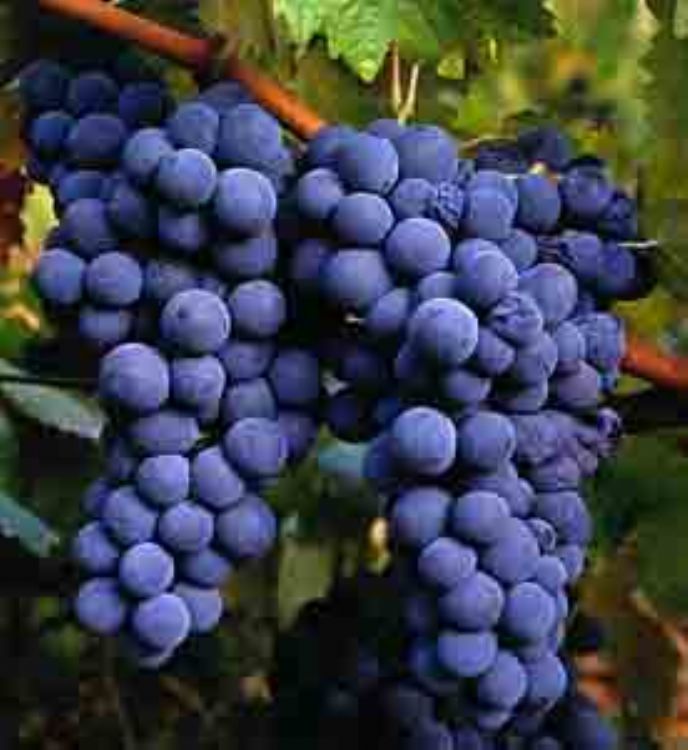 Do you want to go on vacation to a place where you can find parties, food, dance, wine and vineyards? Let me tell you about certain places in Mexico that not only provide all these attractions but also allow you to get to know the wine culture deeply: the Vineyards. There are many along the Mexican Republic. and If you ever thought they were just working places, you will now realize there is much more to them than that. Tourists are welcomed to the vineyards to visit the premises and they can even taste delicious wine.

The vineyards in Mexico are located in different areas and several types of grapes are cultivated in each one. Therefore, various types of wine are produced. The Mexican states which have vineyards are Baja California, Coahuila, Querétaro, Aguascalientes, Sonora, Zacatecas and Durango.

If you feel like visiting a vineyard, just read ahead about the characteristics of the area so you can decide which vineyard to visit:

Baja California. - It is one of the areas where the best quality wine is obtained due to its climate, especially at the vineyards in Ensenada. The main wine-producers in Baja California are: Santo Tomás, Cavas Valmar and Casa Pedro Domecq. These three wine-producers are renowned for their red wine. Santo Tomás also produces white wine.

Coahuila. - In Coahuila there are vineyards in three areas: Arteaga, Parras and Saltillo. This industry is widely developed as several wine-producers have facilities here, like the Casa Pedro Domecq and Casa Madero. The latter is highly visited due to its Museum of Wine. Here you can find the utensils required to process the grapes. Besides, inside Casa Madero you can find Casa Grande, where visitors can stay; however, the house is not a traditional hotel. It is only rented to groups that ask for at least 10 rooms. It has a beautiful swimming pool and a huge garden, as well.

Querétaro. - The two municipalities in this state which have the best climate for grape production are: Tequisquiapan and Ezequiel Montes. The main wine-producers in this state are: Cavas Atonell, Vinos Hidalgo and Mexico Freixenet.

Aguascalientes. - Wine producers La Bordalera and Dinastía are located here. The latter also has a Museum of Wine.

Sonora. - Here you can find another Casa Pedro Domecq.

Zacatecas. - Wine producers in this area are Bodegas del Altiplano and Cachola.

Durango. - The wine producer that stands out here is Vinícola del Vergel, which produces brandy, dessert wines and new wines.

One of the best times of the year to visit the vineyards is during the grape harvesting season known as wine harvest since during these days there are the so called grape harvesting fiestas and celebrations. Each vineyard celebrates in its own way, but generally there are parties, food and wine sampling for the visitors. Grape harvesting takes place during different months depending on the region. It is customary to harvest grapes between February and April in the southern hemisphere and between July and October in the northern hemisphere.

Each vineyard offers a variety of attractions to its visitors. Some of them have rooms to rent and offer dinner to their visitors. Some vineyards even allow their visitors to pick and press the grapes with which wine is made.

One of the best areas to visit during the harvesting season is Ensenada, Baja California, as it hosts one of the largest celebrations. The attraction about this place is that, apart from the activities that take place at the vineyards, there are cultural activities on the streets and celebrations at different parks. The price of tickets for the activities in the vineyards in this area range from $400 to $1550 mexican pesos (around 30 to 130 dlls).

The price also changes from vineyard to vineyard. The cost varies depending on if you only visit the vineyard or if you decide to stay there.

For example: At Casa Pedro Domecq in Ensenada, Baja California, visitors are offered wine and cheese from the private wine cellars, as well as sampling of selected barrels, for $1,000 mexican pesos (about $90 dollars). Visitors are also allowed to visit the premises, to pick and press grapes.

There are other more economical places, such as La Redonda, near Tequisquiapan, Querétaro, where visitors are charged $100 mexican pesos (around 10 dollars) and they can attend almost every event; there is a guided tour and wine sampling, free of charge. Among the events that take place here, visitors can find Wine Harvesting Celebrations, National Holidays and the Italian Festival.

At Casa Madero in Parras de la Fuente, Coahuila, the visit is free of charge. Tourists only have to tip what they consider appropriate. This place has almost no wine sampling, but visitors can buy wine bottles of their choice. This vineyard has rooms available but, as it was mentioned before, the rooms are rented only to large parties. In case there are no rooms available at the vineyard they are visiting, tourists can rent a room at nearby hotels. The prices vary, from a minimum price of approximately $780 pesos per night per person (around 65 dlls.), to a maximum price barely above $3000 pesos,(around 250 dlls.) although there are more exclusive hotels that charge almost $8000 pesos per night (around 680 dlls.) Some of these hotels include continental breakfast.

Visiting a vineyard during your vacation will be a pleasant and interesting experience, different than your previous vacations. There will be food, dance, parties, visits and wine sampling. Besides, you will have the chance to enjoy cultural activities, such as visits to museums. You can find some options of vineyards to visit, clicking on the following links:

http://www.de-paseo.com/LaRedonda/LaRedonda.htm
http://www.domecq.com/
http://www.freixenetmexico.com/Freixenet/Index.html
http://www.madero.com/

Artículo Producido por el Equipo Editorial de Explorando México.
Copyright: Explorando México. Todos los Derechos Reservados.