Tourism in Mexico, information, facts and statistics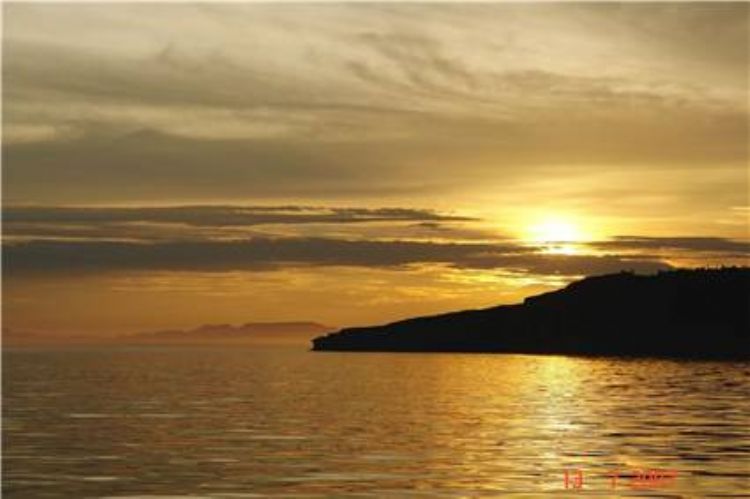 Tourism is one of the country's main economic activities, representing an important income through destinations divided into beach, adventure tourism, magic towns, social tourism, business tourism and other areas that pretend to present attractive offers for national and international visitors.

In 2007, this concept represented income for the country in 12,900 million dollars, increasing 6% in comparison to 2006. Mexico receives tourists mostly from the United States, 67% of tourists come from our northern neighbor.

Beach centers are the most important in terms of the frequency of visitors and economy, considering developments as Cancun, Ixtapa, Loreto, Huatulco and Los Cabos among the most outstanding, receiving approximately 40 to 50% of tourists and generating the same proportion of currency within the total income from tourism.

Air transportation regarding this activity means approximately 498 flights per year to visit the country's tourism centers, the main receiving airports are in Cancun, Guadalajara, Los Cabos, Puerto Vallarta and Mexico City. Each person who arrives has an average expenditure of 330-350 dollars.

Hotel occupation in the last years is estimated between 60 and 80%, depending on the season, the number of available rooms is kept around 500 thousand rooms.

Mexico's tourism situation

Tourism in Mexico is one of the main economic activities, reporting important income for the federal government, the main idea expressed by the current reality is that the following years have to focus on developing innovative and inclusive tourism options, including all social classes and people of all conditions.

Mexico contains a diversity of characteristics that naturally make it a potentially important tourism destination for the economy. It has more than 3,000 kilometers of common border with the United States and is also an economic, social, political and cultural center apt for this activity. For this and other reasons, since 1929 tourism has been seen as an important income source for the country's economy and as a highly exploitable sector.

Social tourism: has been left behind, as institutions that used to promote these types of offers to their workers are going through severe economic crisis, as in the case of IMSS and ISSSTE. However, affiliated workers have low-price tourism offers and important destinations such as:
- Puebla
- Veracruz
- Oaxaca
- Acapulco
- Puerto Vallarta

Simultaneously, there are colonial regions as alternatives, such as Taxco, Guanajuato and Zacatecas. Despite the attractive destinations, these types of lodging facilities are poorly organized, don't have an adequate reservation system and discounts are general, so the lodging facilities receive a standard income, which doesn't allow them to improve their facilities or to open attractive alternatives for families and students.

Children tourism: an area with wide possibilities because Acapulco, Puerto Vallarta and Cancun, exclusively, are developing three tourism complexes of this type. The company Grupo Zor is investing 3 million dollars per year to complete the tourism complex that will contain exclusive children areas, dolphin aquariums, education and environments, as well as areas for children cafeterias and shows.

Hotel franchises as Radisson are opening in Acapulco and Cancun, areas adapted for children recreation, an area that had not been taken care of united to the family area. Today, the "children" industry has been separated with the advantage that parents can visit places that have adapted their facilities, safety and concepts exclusively for children.

Tourism for old age and retirees: together with the area of social tourism, this is an extremely deficient industry in Mexico. The National Development Plan and social programs of old age care have had important reductions in the yearly budget as authorized by the Chamber of Deputies. This means that tourism programs for retirees are only being supported by shelters. An agreement hasn't been reached regarding a significant and general discount by hotels.

Natural tourism (spas, rest, etc.): this is one of the industries with greatest growth in the following years. 2008 expects a 12% growth in the tourism areas of great demand like Acapulco, Cancun, Vallarta and Los Cabos. A 230 million dollar investment is projected by foreign investors that have associated to the great hotel chains with infrastructure, to provide these types of services within the hotels.

Beach tourism: the report by the Ministry of Tourism in 2007 projects a 12% growth in the tourism offer for beach centers, taking into consideration destinations like Cancun, Chetumal, Acapulco, Vallarta and Los Cabos, receiving 82% of foreign tourism.

During 2008, the main challenges are to improve the environment and support the programs developed by local authorities for environmental improvements:

- Programs to tube waste channels.
- Programs for frequent trash and industrial waste collection in tourism areas.
- Advice and vigilante for compliance to norms and standards established by the Ministry of the Environment.
- Advice and standardization of internal processes in the use of water and hazardous material (as that used in clearing pools, disinfectants and air conditioning.

Colonial tourism (colonial cities as Puebla, Zacatecas, Etc.) there are five centers of colonial tourism that require a greater investment and update in the reservation system and travel agencies directory:

- Guanajuato
- Puebla
- Guerrero (Taxco)
- Oaxaca (Center)
- Zacatecas

Research by the National Association of Restaurants and Tourism Services states that these regions have not been modernized because travel agencies prefer promoting destinations of greater economic levels, such as beach centers. On the contrary, there is a promotion of colonial places during low seasons, implying lower profits six to eight months per year. High seasons are currently related to local festivities and cultural events as in the case of Guanajuato, which has its greatest number of visitors from October to November.

Federal and local governments are challenged to improve the demand of these places and offer a more advanced promotion system for local tourism as well as tourism in other regions of the country throughout the year. It also needs remodeling and conservation programs for colonial sites, because during the seasons of greatest activity the monuments suffer serious damages that deteriorate them, structurally and promotionally.

Business tourism: is one of the most favored by foreign investors, which has resulted in the incursion of transnational companies within the countries and business centers with greater demand; thus conventions, congresses and business events are highly planned during this year. Great hotels have invested in expanding, creating and modernizing business centers, convention centers and infrastructure as in offices, internet access, computers and videoconference systems to provide the necessary resources within their hotels to businessmen, with an option of rest and recreation.

Seasonally focused tourism: golf tourism, honeymoon packages and youth tourism (spring break or graduation trips) are especially important to receive market segments that had been overlooked in the past. Traditionally, golf was an activity associated to leisure but was only developed within urban areas. However, hotels during the 80's were opposed to sacrificing great extensions of land in benefit of other types of infrastructures such as swimming pools and sports areas of greater demand. However, golf is an elite sport, although preferred by higher classes, it still doesn't have the demand expected so that hotels and businessmen would want to invest into it and directly associate the tourism activity with this sport. Meanwhile, honeymoon offers have traditionally been services standardized but frequently overlooked; this market needs to be cared for because there are no improvements and novelties in the offers.

Youth tourism is better taken care of, because this sector has a greatly growing demand. In 2008, it is expected that the offer is above 90%. However, hotels and cruise ships are forcing authorities to propose control plans, guaranteeing safety, legality and order in the events, such as during Spring Break, where the local authorities of Cancun are reporting a high intake of drugs and alcohol, permitted by many lower rank authorities for what it means to the economy.

Artículo Producido por el Equipo Editorial Explorando México.
Copyright Explorando México, Todos los Derechos Reservados.