The Story of Leonora Carrington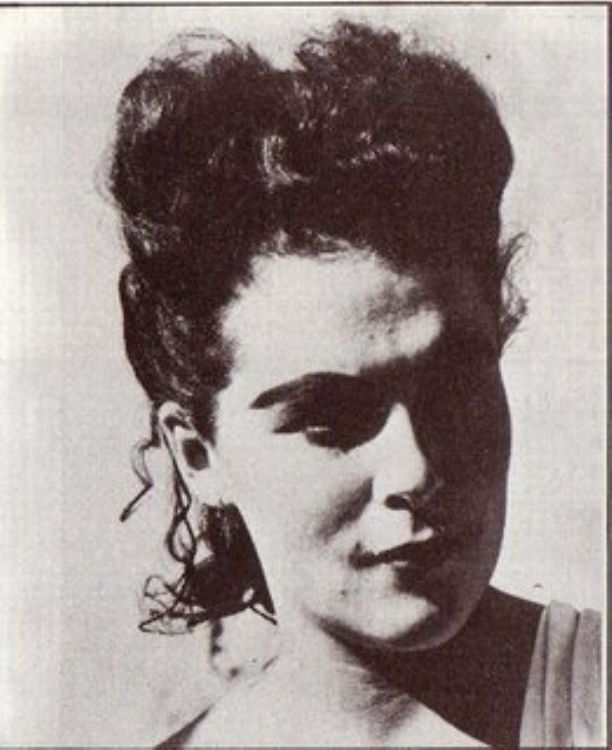 Leonora Carrington was born in South Lancaster, England. She was the second and only woman of four children. Her father was a textiles tycoon her mother and nanny were Irish and told her hundreds of Gaelic stories during her childhood.

]Because of her fierce rebelliousness, she rejected her destiny as a high society lady and was expelled from the best Catholic schools. Despite her father's opposition, who considered the arts profession as exclusive to the poor and homosexual, her mother motivated her to finish her studies at the Chelsea School of Art in London.

She fell in love with painter Max Ernst after seeing his work at the International Surrealist Exhibit of London in 1936, even before personally meeting him. Finally, they met during a party in 1937 and were strongly attracted to each other, after which he abruptly separated from his wife and they moved to Paris together.

Unfortunately, their affair didn't last long because he was imprisoned by the French authorities for being a "hostile alien" at the beginning of the Second World War. In 1940, soon after the Nazi occupation, he was taken to a concentration camp, by the Gestapo.

War and the captivity of her lover forced Carrington to flee to Spain, where her anxiety and delusions led to a nervous breakdown at the English Embassy of Madrid. Her parents intervened and had her institutionalized. She remembers those days as the most horrible in her life and wrote about it in her book "Memorias de Abajo". Her nurse helped her flee to Lisbon, where she took refuge at the Mexican Embassy. Ernst managed to flee to the United States and even though they were finally free, both had suffered so gravely that they were incapable of being together again.

Carrington managed to escape from Lisbon with the help of Mexican writer and diplomat Renato Leduc, a close friend of Picasso, and they married in order to travel together. That's how she arrived at Mexico, the country that welcomed her and continues being her home.

In Mexico, after divorcing from Leduc, she married Hungarian photographer Emerico Weisz, the father of her two children; Gabriel Weisz, intellectual poet and Pablo Weisz, surrealist artist and renowned doctor.

During the 1940's, she earned the friendship and respect of Salvador Dali, Pablo Picasso, André Breton, Octavio Paz, Remedios Varo and Luis Buñuel. Her first important exhibit was held in 1947, at the Pierre Matisse Gallery of New York.

Despite being catalogued as one of the greatest surrealist artists, her approach to this art form was through romantic ties, as happened with Remedios Varo for being married to Benjamin Pret and Gala, Dali's muse.

Leonora has contributed to 20th century art not only in paintings, but also in important literary works. She is the author of many novels and stories, in 1938 she published her first book of fantastic tales "La Casa del Muerto", with illustrations by Max Ernst. "El Séptimo Caballo" is a 1992 edition that gathers her most significant stories.

Mexico is strongly displayed in Leonora's creations, such as in one of her masterpieces, the mural "El mundo mágico de los mayas" that she pained in 1963 for the National Anthropology Museum in Chiapas, fusing images from the Mayan sacred book with the great magic of pre-Columbian mysticism.

During the 60's she wrote "La invención del mole", a short theater play where she mixes the legend of how mole was invented with Carrington's passion for culinary alchemy. She also displays the confrontation of two cultures, imagining that the Archbishop of Canterbury visits Moctezuma's court.

On the 14th of November, 2000, she was granted the Order of the British Empire by Queen Elizabeth II.



Artículo Producido por el Equipo Editorial Explorando México.
Copyright Explorando México, Todos los Derechos Reservados.