David Alfaro Siqueiros, Great Mexican Painter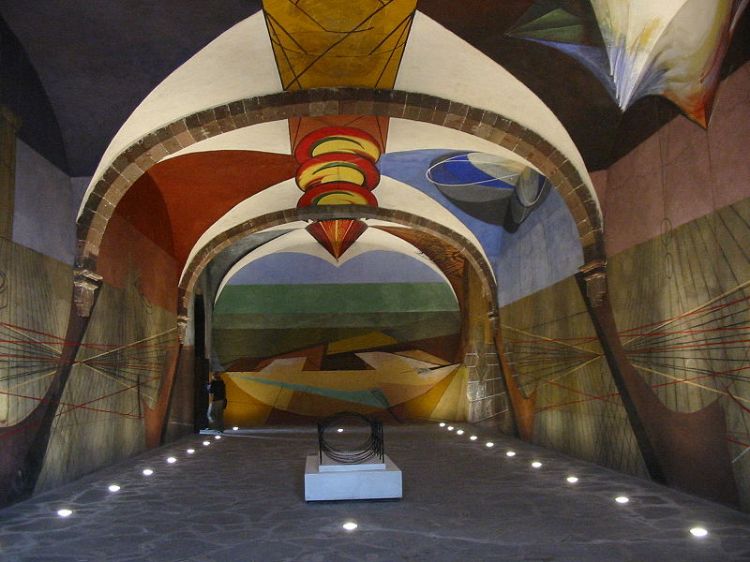 David Alfaro Siqueiros belonged to the post-revolution generation embodying the ideals of nationalism, based on the struggle for reclaiming culture and social classes. The cultural current born after the Revolution questioned the government regarding its main social mission, which was to consolidate a country of farmers, workers and middle classes demanding a commitment to the Revolution's promises.

Mexican muralism started during the first decades of the XX century. David Alfaro Siqueiros was born in 1896 in Ciudad Camargo, Chihuahua, precisely one of the most important points of reference in the North during the armed struggle of 1910, which he closely experienced and formed the political and social ideal he portrayed in his work.

He was interested in social topics from a very early age, concurrent to his artistic profession. He enrolled in Academia de San Carlos and started to actively participate in the country's political life within the strike of 1911. His life was divided between political struggles and cultural proposals.

He was an active member of the Constitutionalist Army in 1914 and further into the Revolution he decided to travel to Europe where he received a direct influence from Diego Rivera. The esthetic resources that characterized Siqueiros are clearly designed towards art's ultimate goal: to serve society, it is not a luxury item for collectors, but rather serves the preservation of values such as roots and indigenous culture, with a universal language, enhanced by the artist's technique.



foto: wikipedia.org

On this topic Siqueiros is recognized for the boom of fresco painting. A technique that obeys the use of great surfaces covered with whitewash, humid, for later applying pigments.

This combination of an artist's spirit with social fighter never abandoned his projects; in 1932 upon his return to Mexico he began the artists union in a close relationship with the Mexican Communist Party. While working in other media as etcher, he founded the newspaper Machete, trench from which he defended his ideals. His same political acts often triggered his imprisonment and some moments of exile, with a significant eight years in prison starting in 1962 for his communist activity.

His paintings, always representing his stance, obey expressionist and often abstract styles.

He exhibited individually in 1932, as in Casino Español, but the political issues that drove him to exile kept him working on murals like the ones in Chounard School of Art and Plaza Art Center, where he experimented with the techniques of airbrushing and cement.

The murals of Siqueiros are characterized by an imposing strength and an esthetic full of drama and color.

However, the genius was recognized by some but dulled by political stances against a government that often obligated him to seek refuge abroad, as in 1940 after the assassination of Trotsky, a man directly linked to the Mexican communist movement. During one of his multiple returns to Mexico, he painted the murals in Palacio de Bellas Artes, Ciudad Universitaria, called "El Pueblo a la Universidad y la Universidad al Pueblo" and "La Marcha de la Humanidad".

However, the Mexican government during his last years granted him a pardon and accepted the artist before the politician. He died in 1974.

Outstanding among his works in Mexico and abroad are: "Muerte al Invasor", 1942; "Alegoría de la Igualdad Racial en Cuba", 1944; "La Nueva Democracia", 1945, "Patricios y Patricidas", 1946, "Cuauhtémoc Contra el Mito" circa 1964 and "Nuestra Imagen Actual", 1947.

Artículo Producido por el Equipo Editorial Explorando México.
Copyright Explorando México, Todos los Derechos Reservados.
Foto Portada: Ver Autor y Licencia