Mexican Legends I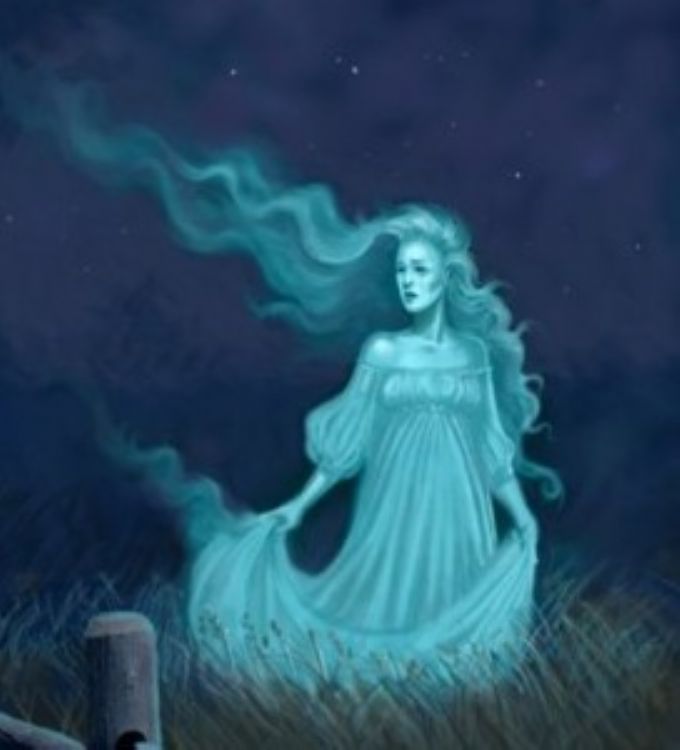 It is very common in Mexico to hear fantastic stories that have been told for generations. These legends are an important part of popular culture. The dramatic overtones of the stories are almost always present in them, perhaps symbolizing the suffering that people have experienced during different phases of its country's history. Here are some of the most popular legends.


"La Llorona" (The crying lady)

Its origin dates back to the days of Colonial Mexico. They say that in what is now Mexico City, at about eleven o'clock at night, when the church bells rang for the last time, screams and sobs started to be heard, continuing until early morning. This repeated for several nights, so the villagers began to wonder about the origin of the woman's cries. One night, someone caught a glimpse in the darkness of a woman dressed in white with a veil on her head.


It was said that she was a woman of Indian origin, who had fallen in love with a Spanish or Creole gentleman, who had three children. However, he never agreed to marry her, despite the insistence of the mother of his children. Soon after, she learned the marriage of her lover with a Spanish woman, which caused her a lot of pain. La Llorona turned insane, and in an act of madness she drowned her three children in a river. Shortly thereafter, remembering about what she had done, she committed suicide. Since then, her ghost is in pain and we can hear her crying: "Oh my children!" regretting with her moans and groans her great tragedy. She appears usually next to the rivers, remembering the place where her children and her died.



"El Callejón del Beso" (The Kissing Alley)


In the heart of the city of Guanajuato, we find this place that history relates to a romantic and tragic story. The story begins with Carmen, the daughter of a violent and severe father. Carmen was courted by her suitor Mr. Luis. Her father, having learned about Mr. Luis's intentions, soon send her to her quarters unable to go out, then threaten her to send her to a convent and even to arrange for a forced marriage in Spain for monetary purposes.


Carmen and her companion, Mrs. Brígida, cried and begged in vain together. Seeing imminent action from his father, agreed that Mrs. Brigida was to deliver a letter to Mr. Luis with the tragic news. Mr. Luis pondered to find a solution to this situation. A window in Carmen's home gave to a narrow alley, where it was possible if you looked out the window, to reach the balcony of a neighboring house. This way he could talk to her! He inquired about the owner of that property and, having no other option, bought it at a high price.


Imagine the surprise of Carmen when, looking out her balcony, she found herself a short distance from her lover. Just a few moments later, as they kissed, loud noises started to be heard in her room. It was Carmen's father struggling with Mrs. Brígida, who tried to keep her master from entering the room. Mr. Luis overcame Mrs. Brígida's resistance and upon seeing the kissing scene, approached with a dagger in his hand and stabbed her daughter. Mr. Luis turned pale. With Carmen's hand still in his, she turned cold. Before the demise of his beloved, Mr. Luis left a kiss on her lifeless hand.



The Popo and the Izta Volcanoes


Twenty-five kilometers away from Mexico City, there are two volcanoes, Popocatepetl and Iztaccihuatl. An Aztec legend tells us their story. In those days there was a princess, the fairest of them all, named Iztaccihuatl. When she was born, his father the king said: "My daughter is the world's most beautiful jewel!" They say as she left every in the morning to stroll through the countryside, flowers bowed toward her. Some time later, war broke out, but the king could not lead his warriors because of an illness. The king, eager to find a strong and brave warrior to lead his troops, offered: "The soldier that defeats my enemies, will earn my kingdom and my daughter."

After this offer came Popocatepetl who was in love with the princess. The king demanded him to bring him the head of the chief rival to keep his promise and give him his kingdom and his daughter. The soldier proceeded to his mission being badly injured after fierce battles with the enemy, but proving successful in the end. This was used by an opponent who also loved the princess, who hastened to tell Iztaccihuatl that her lover was dead. This notice greatly affected princess, who soon died of grief. Popocatepetl, having recovered from his wounds, returned to the king to hear the tragic news. Wasted, carrying his beloved deposited her on top of a hill, where he built a pyramid in her honor. He also sat on a nearby hill. As the years passed, they were covered by snow, and the gods turned those hills into two volcanoes, so that together they will share their eternal love!


Article produced by the Editorial Team of "Explorando Mexico".
Copyright Explorando México, All rights reserved.