Christmas and New Year's Traditional Dishes in Mexico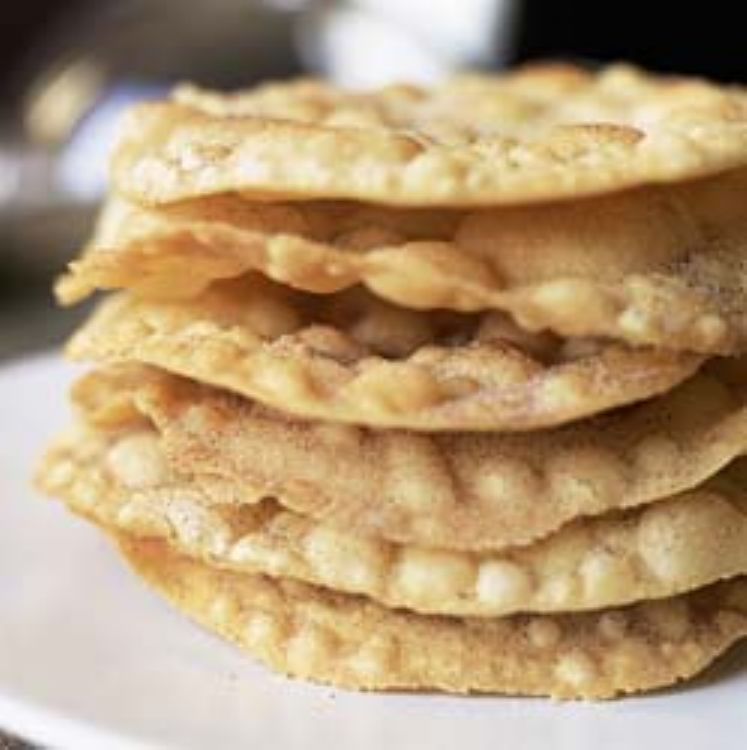 Mexican cuisine, rich in its variety and ingredients, shines at this time of year with dishes to suit all tastes. The different regions have typical dishes to celebrate the holidays, although there are certain dishes that are commonly found in many households throughout the country.


The ingredients range from typical Mexican guava, cactus, agave, corn, beans, hot pepper, avocado, vanilla, cocoa, pumpkin, chayote, zapote, mamey, papaya, chocolate, tomato and turkey, along with some that have been incorporated into the tradition as pork, beef and cod. Here are some of the most representative dishes:


Christmas salad: A tasty side dish, is made out of apples, diced beets and jicama, orange juice and segments, peanuts and grapes. All this is mixed and joined with cream and sugar to taste. The presentation in a clay pot and the ornament of a poinsettia crown this tasty dish. It can be used to accompany the main dish or as dessert. Kids will love it!


Biscayne Cod: A traditional and tasty dish is prepared with salted cod that can be purchased in most grocery stores in Mexico this time of the year. It's prepared as follows:


Ingredients:

1 kg of salt cod
1kg peeled and cooked potatoes
4 cloves garlic, minced
1kg of roasted and ground tomatoes
1 tbsp chopped parsley
¼ cup pitted olives
6 blond pickled hot peppers ("güero" variety)
Olive oil, salt and pepper.


Preparation:

Soak the salt cod overnight to remove the salt used to preserve it, changing the water several times during the night. After the final rinse, boil it in fresh water until cooked. When cool, crumble and remove the bones.


Fry onions in oil and garlic, then add tomatoes and simmer until reduced. Add salt and pepper to taste. Incorporate the parsley, olives, salt cod and sliced potatoes. Cook for 10 minutes. Finally add the hot peppers. Serve with white rice.


Romeritos(seepweeds) : Romeritos, a wild plant native to the country and consumed mainly in December, is the base of this dish, combining the flavor of dried shrimp, potatoes, prickly pear, almonds and hot pepper. It is a stew that is served hot with fresh made tortillas. Preferred by adults and grandparents, the texture might not appeal to the younger members of the family.


Stuffed Turkey: In this dish, turkey (native to Mexico), is combined with a rich filling based on ground beef and vegetables, ham, parsley, bacon and apples. A whole turkey, weighing 6 to 7 kilograms and its filling are oven-baked until the white meat is fully cooked and the skin is evenly browned. Aluminum foil can help protect the most sensitive parts to prevent burning. Baste regularly with the turkey's juices to prevent it to dry out.


Manchamanteles (Tablecloth stainer) : Pork loin, banana and pineapple are its main ingredients. Its bittersweet and spice-flavored taste includes cinnamon, pepper, sugar and chile ancho(wide hot pepper). Pork meat is fried with sliced banana. Sauce is cooked mixing garlic, onion, hot pepper, pepper, cloves, sugar and salt. This is poured over the meat and simmered. At the end, add the pineapple chunks and fried banana.


Buñuelos (Fritters) : A dish that can not fail, fritters are fried wheat flour snacks sweetened with piloncillo (molasses). Here are the directions to prepare them:


Ingredients:

15 green tomato skins
2 eggs
4 cups flour
2 tbsp. sugar
2 tbsp. butter
2 cups brown sugar
Oil for frying


Preparation:


Boil the tomato skins, remove them and use this water to knead the flour, sugar, eggs and butter. Knead until thoroughly mixed. Form a ball of dough and let it stand covered with a kitchen towel for at least 2 hours.


To form the dumplings, make 1-inch balls and roll them with a rolling pin to form a circle. To stretch them you can use your knees covered with a napkin. Fry in hot oil until golden. To serve them you can sprinkle them with sugar or use piloncillo syrup (molasses).


Besides the delicious flavor and warmth of Christmas dishes, an important part of Mexican celebrations is the involvement of the entire family in their preparation. From visits to the local market to buy the ingredients, washing, peeling and cutting them up and the expert touch of the mothers and grandmothers in their preparation and seasoning, the whole family can participate. We invite you to live these days close to your family and enjoying some of these delicious dishes!



Article produced by the Editorial Team of "Explorando Mexico".
Copyright Explorando México, All rights reserved.