Carlos Monsiváis, The Mexican Critical Consciousness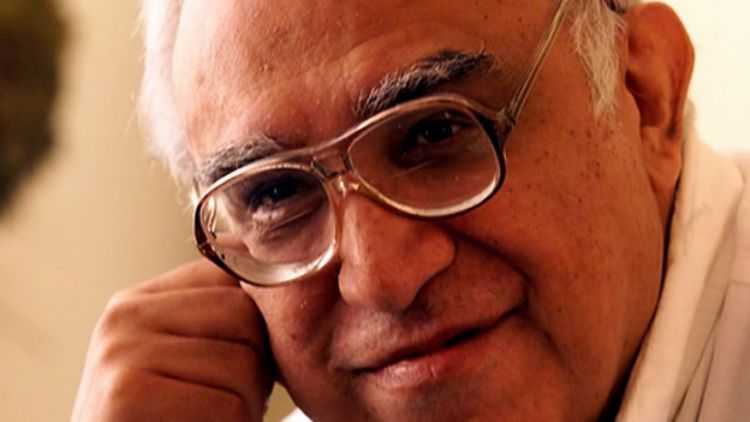 Carlos Monsiváis was born in Mexico City on May 4, 1938 and he was a great writer, essayist, and chronicler of the daily life in Mexico. Since very young, he became one of the most important voices of the Hispanic culture. He collaborated with cultural supplements and also participated in radio, television and innumerable discussion panels.

Little by little, this turned him into a celebrity in the cultural world of Mexico, being recognized by almost everyone on the street, with people calling him "the wise man of the Mexican people".
He did not tolerate injustice and impunity of the power in any way. He was very critic and blunt with the authoritarian demonstrations of several business, politic, intellectual and even ecclesiastic power representatives. Thus, Carlos made observations and critics to those who condemned various lifestyles or attitudes or who wanted to feel they had a moral superiority. Such was his conviction on moral principles that he never went to Cuba, even though he received numerous official invitations to visit the country.

He was also against tauromachy and the penalty for abortion. Above all, he was specially horrified by the demagogy of the people in authority inside the government.

One of his best roles was as a Mexican culture promoter for both, popular and high cultures. In fact, Carlos expected that these cultures could consider popular and high cultures as a whole. He wanted to be recognized as an amalgam for Ringo Starr (the legendary drummer of The Beatles) and Albert Camus (a French philosopher and dramaturge).

He studied at the School of Economics, and the Faculty of Arts and Sciences at the Universidad Nacional Autónoma de México (National Autonomous University of Mexico ), and was also a Theology student at the Presbyterian Theological Seminary of Mexico. Even though he wrote more than fifty books, most of his works are found in journal articles, newspapers and cultural supplements, thus making it hard to collect his works or to track them all. One important thing about his writings, is that the predominant element in them is the ironic and humorous undertone and parody, without aiming to make fun of anyone but amusing his readers, always trying to develop some constructive criticism.

He was permanently studying the attitudes and lifestyle of Mexican people, their past and their present, with the goal of reaching a better -though not an ideal- future. He was very interested in the 'heroes' of the people, such as Cantinflas, el Santo and Pedro Infante.

Amongst the numerous awards he received, we can mention the Mazatlán Prize for Literature, The Anagram of Essay Prize, Juan Rulfo Prize for Latin American and Caribbean Literature, National Journalism Prize, Prince Claus Prize, Gabriela Mistral Medal, Xavier Villaurrutia Award, Honorary doctorates from the University of Arizona and the University of San Luis Potosí, the Gold Medal of Fine Arts and the Guadalajara FIL Literature Prize.

Regarding his works, we can say that thanks to his analytical skills and his ability to synthesize, he dealt with several subjects such as politics, popular culture and generally, the aspects that had an influence on Mexican people. His most remarkable works are: "Amor Perdido", "¿De qué se ríe el Licenciado?", "Los rituales del Caos", "Escenas de Pudor y Liviandad", "Nuevo Catecismo para Indios Remisos"," Lo marginal en el centro" y "Los mil y un velorios".
Concerning his personal preferences, we can assure that he was a film fan and a cat lover. He was fond of popular music and was proud of his sober personality.

On June 19, 2010, Monsiváis was declared dead due to the pulmonary fibrosis he was suffering from, and after being hospitalized for months in the National Institute of Medical Sciences and Nutrition. The illness had caused on him a respiratory failure. After his death, two memorial services were held: One in "Bellas Artes", where his remains were escorted, and another one at the City Theatre as well.
It was in this place where his friend Elena Poniatowska would say, "What is Mexico going to do without you, Monsi?! What are we all going to do without you?!" meaning that Monsiváis represented the voice against injustice and demagogy.

Finally, we have to mention the Museo del Estanquillo. Its main component is the exhibition of the writer´s work collection which holds more than 12,000 items. It was Carlos himself who named the place Estanquillo (which means general store), since there was a wide range of articles in the museum. It is located in the Centro Histórico in the Esmeralda building, and it is two blocks away from the Zócalo (Main square). It was in this place, where Monsiváis ashes were laid to rest.

There is no doubt that Monsiváis death is a great loss for Mexico, but we should do everything we can, in order to perpetuate his idealism.

Article Produced by the Editorial Team of Explorando México.
Copyright Explorando México, All rights reserved.