Holidays in Mexico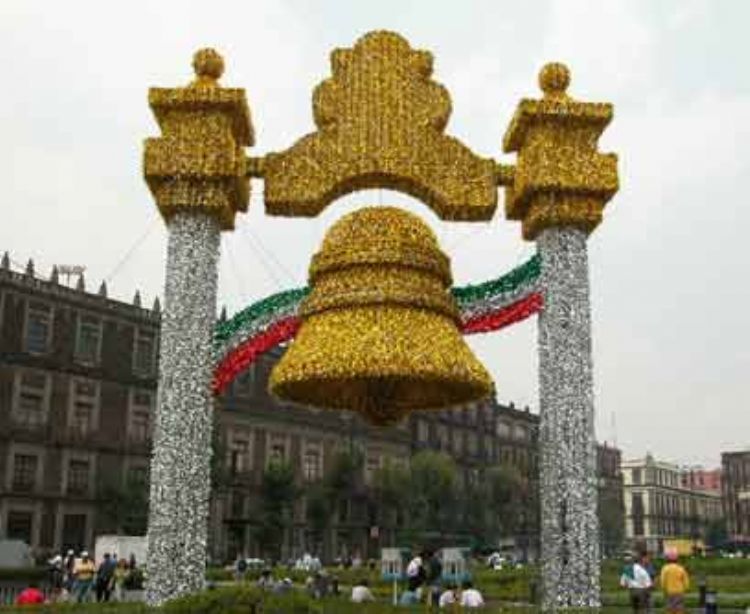 January 1st celebrates New Year's Day and is a day of obligated rest.

January 6 commemorates the Day of the Kings.

February 5 commemorates Constitution Day, but is celebrated, as a day of no work, on February's first Monday.

The 21 of March commemorates the Birth of Benito Juarez in 1806, who was Mexico's first native president, his initiatives and reforms established the bases for the country's current government system. It is celebrated, as an obligated day off, on the third Monday of March.

Holy Thursday and Friday are celebrated in the date established by the Catholic Church.

The 1st of May commemorates Work Day and is an obligated day off.

May 5 commemorates the Battle of Puebla; it was the victory over the army of Napoleon III in 1862, before the invasion and establishment of the Second Empire.

On the 1st of September, Mexico's President gives his presidential report to Congress.

On the 13 of September, the Hero Children are commemorated.

The 16 of September commemorates the Anniversary of Mexico's Independence and is an obligated day off. On the night of September 15, there is a ceremony culminating with the "Shout of Independence" given by the President of Mexico at the Zocalo of Mexico City.

The 1st of November is the Day of All Saints and November 2 celebrates the Day of the Dead. In 2003, UNESCO distinguished this Indian festivity of Day of the Dead in Mexico as a Masterpiece of World Oral Heritage.

On November 20 is the Anniversary of the Mexican Revolution and it is celebrated, as an obligated day off, on the third Monday of November.

On December 12 the Day of the Virgin of Guadalupe is honored with massive celebrations and pilgrimages throughout the country, especially in the Basilica of Guadalupe.

On the 25 of December, Christmas is celebrated as an obligated day of rest.

In December 2005 there was a reform done on Article 74 of the Federal Labor Law in order to establish that some holidays must be celebrated as an obligated day off on a Monday. This modification was done with the goal of turning some weekends into "long" in order to avoid "bridges" and increase tourism activity.



Artículo Producido por el Equipo Editorial Explorando México.
Copyright Explorando México, Todos los Derechos Reservados.