Earthquakes in Mexico, The Worst Earthquakes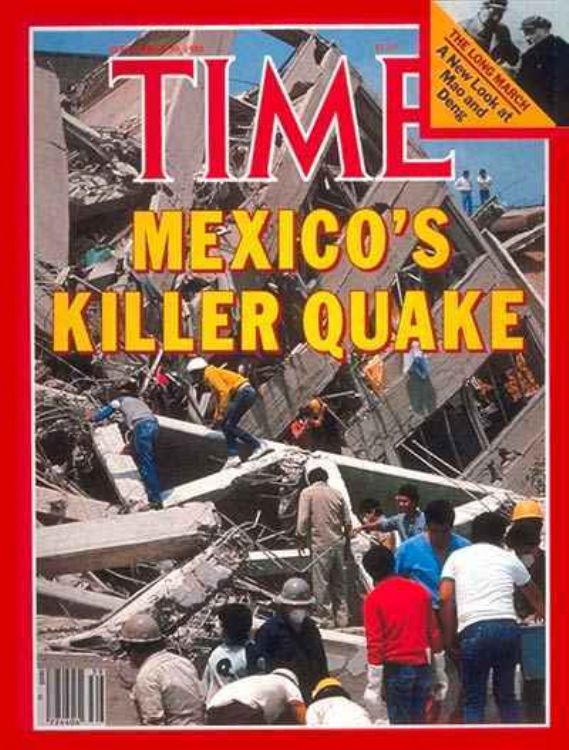 The earthquake of Veracruz of 1973, also known as the Orizaba Earthquake, has been the worst earthquake to ever occur in Veracruz. It happened on the 28th of August with a 8.5 magnitude on the Richter Scale, leaving thousands of houses destroyed and at least 1,000 people dead.

Mexico's Earthquake happened on Thursday 19th of September, 1985, severely damaging Mexico City with 8.1 degrees on the Richter Scale, and lasting a little more than two minutes. The epicenter was located on the Pacific Ocean and it was an earthquake that combined trepidatory and oscillatory movements on a fall located at the Michoacán Breach. 10 thousand people were reported dead, more than 4 thousand were rescued alive from among the rubble and 250 thousand lost their homes. The number of structures completely destroyed was 30 thousand and with partial damage, 68 thousand. Michoacán, for being closest to the earthquake's epicenter, registered damage to 80% of its buildings.

The Colima Earthquake happened on October 1995 and was known for causing a tsunami along the coast of Jalisco and Colima, leaving 100 persons dead, hundreds of buildings damages and thousands homeless. The earthquake was characterized for severely damaging the vacation center located along the region.

The Colima Earthquake that happened on January 2003 had a 7.9 magnitude on the Richter Scale. The whole state and some areas of Michoacán and Jalisco were damaged by the earthquake with the collapse of important buildings, tens of people dead, hundreds wounded, 10,000 houses damaged and severe damages to the electric and communications network.



Artículo Producido por el Equipo Editorial Explorando México.
Copyright Explorando México, Todos los Derechos Reservados.