Cenotes of Cuzamá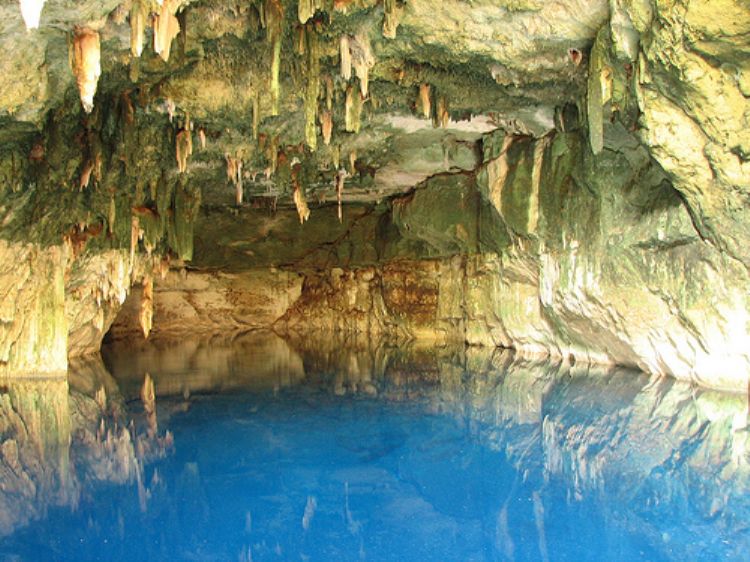 Sacred Cenotes of the Mayan World

The cenotes were sacred for the Mayas. They were considered the origin of life by providing water to the beings that inhabited the jungle while representing the entry to the underworld, through which they could come in contact with their deities. Life and death, birth and resurrection; providers of the vital liquid for sustaining life and a burial site for eternal rest.

Limestone plates eroded through millennia form the peninsula of Yucatan, where the Maya world reached its full splendor. This has turned water flow into underground rivers that have shaped the cenotes or "abysms", favoring the formation of mirrors of fresh water nestled into caves and grottos full of stalactites and stalagmites.
Each of them have traits that make them unique in the world, this spectacle offered by Nature's sculptures is wonderful, magical and surprising. Once inside, you can't help being in awe of the millenary work of nature that becomes sheer fascination.

Ride one of its famous trains pulled by horses and mules that drive you through the paths amidst the jungle in search of wonderful sites of sacred rituals in contact with the traditions of the Mayan world. Water is clear, pure and crystalline with wells so deep that their water transforms into a variety of extraordinary colors ranging from aqua to emerald green.

Without a doubt, they are all worthy of admiration but those in the area of Cuzama are worth admiring for their splendor and beauty. Located just a few kilometers from the capital city of Merida, this place offers ecotourism routes for visitors to practice diving, cave diving, snorkeling, swimming and rappel. The three cenotes of greatest relevance are Chelentún, Chansinic'che and Bolonchoojol.

Chelentún or 'leaning rock' is a marvel formed by vast salons full of stalactites and stalagmites that together with the deep blue of its crystalline waters make it one of the most beautiful and impressive sacred sites in the peninsula. It offers a beautiful sight with its stone sculptures and waterfalls of the clearest transparency.

Chansinic'che or 'tree with small ants' is the second cenote on the route from Cuzamá and maybe the one offering the best conditions for water sports and rappel. Its vast pool with caves and impressive views is bathed in sunlight creating a whole visual spectacle impressing and awing all visitors.

Bolom-choojol or 'nine mice holes' is the third stop, known for a huge pool of 35 meters wide in diameter. These measurements turn it into an ideal place for water sports while admiring the natural wonders of its caves and depths.

Explore the natural and esoteric Mayan underworlds, their magic, charm and mysticism, together with the natural beauty of these sacred cenotes, experiencing the full Mayan vision of their fellowmen, Nature and gods.





Photo: vokeron7
Article Produced by the Editorial Team at Explorando Mexico.
Copyright: Explorando Mexico. All Rights Reserved.