Archaeological sites in Southeast Mexico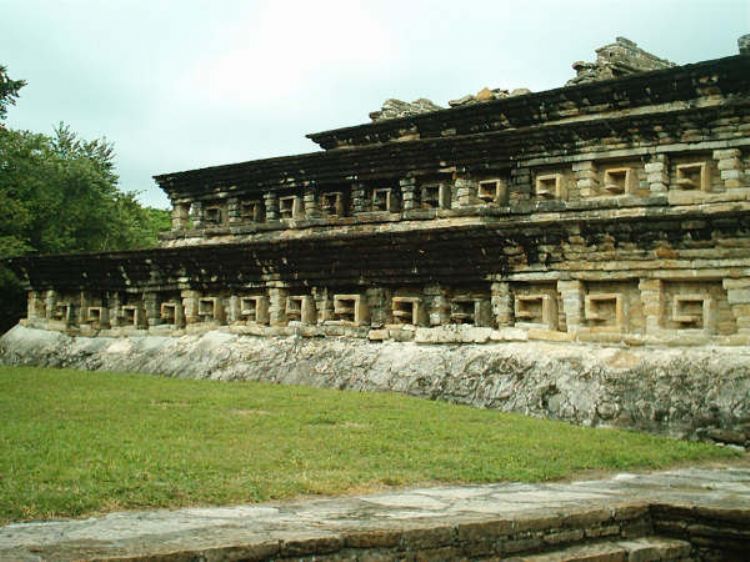 The Southeast region of Mexico includes eight States: Guerrero, Oaxaca, Chiapas, Veracruz, Tabasco, Campeche, Yucatan and Quintana Roo, all of them have evidence of prehispanic cultures.
Ten kilometers from Oaxaca, through the Pan-American Highway, are the ruins of Monte Albán, where important cultures settled: Olmec, Zapotec and Mixteca.The vestige is integrated by sites like the Juego de Pelota and Main Plaza as well as buildings divided into systems of palaces and ceremonial sites. Various platforms stand out: El Palacio, El Adoratorio, La Casa de la Tumba 7 and La Casa de la Tumba 104, which are constructions of great beauty and architectural value giving testimony to the knowledge millenary cultures had in this area.
Yagul is another set located 37 kilometers from the city of Oaxaca, with grand ceremonial temples and palaces, like the Seis Patios. Mitla is found approximately 43 kilometers away from Oaxaca, a Zapotec ceremonial center of great transcendence for the quality and theme of its dedicated buildings with the lineal esthetics particular of this culture. Mitla consists of various ceremonial buildings and a rest, all formed by single block columns and walls with surfaces covered in their famous patterns.
Chiapas
Is one of the States where the Maya culture settled, with their men of great intelligence and knowledge whose architectural creations are still awe inspiring. Palenque is framed by the Temple de las Inscripciones and in its interior is the Tumba de Pakal, the Temple and the Plaza del Sol. Palenque is the sacred tomb constructed for safeguarding the remains of King Pakal.
Bonampak is another Mayan city, pride of the State of Chiapas. It is important to appreciate in it the Mayan sense of esthetics through its frescos evoking the life of its governors.
In Yaxchilán, also in Chiapas, are the temples of great construction complexity, various temples with communicating chambers, constructed during different periods. The sculpted stone lintels inside the temples are of great artistic value, showing the sculpting style of the Mayans, referring to humanized divine figures, among other topics.
Veracruz
The State of Veracruz hosts the archaeological zone Tajín, is meaning translated from Zapotec as "Place of thunder" or simply "Thunder". It is located very near Papantla, for which the trip is very short.
Outstanding is the pyramid called "De los Nichos" (of the niche), precisely for the receptacles that integrate it and present the respect and cult to Quetzalcoatl. The ornamental and architectural resources of the Totonac were balustrade and carved stone. They also had a great astronomical precision for basing the agricultural cycles.
Tabasco is another one of the States forming the southeast region of the country, whose most significant ruins are La Venta, approximately 129 kilometers away from Villahermosa. A place where the Olmec culture developed; different from other cultures for its preference in carving great monoliths and human themes, jaguars and monkeys.
Campeche
Mayan city that deserves special attention. Even though the archeological ruins are found throughout the Mexican southeast, they are representative of diverse architectural styles, generally centralizing styles in all its artistic manifestations, and a respect for its geography. However, when in places like Campeche, Yucatan and Quintana Roo, there is an abundant architectural production; it hasn't even been completely discovered. Thus, regarding Campeche we can mention Tikal, Piedras Negras, Calakmul, among others; Culucbalon, Xpuhil, Hochob, Xculhoc, among tens of pyramids and ceremonial centers.
Yucatan and Quintana Roo
This peninsula of profound Mayan and Toltec influence recreates the history of this great culture with three historic sites you should visit: Chichen Itza, Coba and Tulum. There is a prevalence of Mayan architecture in its high constructions from which you can observe the groups of pyramids. The god Kukulkan inspires the fusion of astronomy, architecture and religiousness taken to its greatest splendor in the pyramid from which it descends in a game of light and shadows every equinox on the 21st of March and 22nd of September.
Coba is one of the cities and political centers of greatest development from the Mayas, constructed in an environment predominantly surrounded by rivers, divided into four architectural groups like "D", Coba, Mecanxoc and Nohoch Mul. Tulum is the third point of reference on the Mayan culture in the Yucatan Peninusla, also influenced by the Toltec culture, since its columns are reminiscent of this style. Other archeological zones of exuberant beauty are: Dzibanche, Muyil, Xel-ha and Xcaret.
Artículo Producido por el Equipo Editorial Explorando México.
Copyright Explorando México, Todos los Derechos Reservados.
Fotografía tomada por Alejandro Arzola.